Shipping has been a source of frustration since opening my Etsy shop. I've taken a bite out of my profits more than once by not charging enough, and the first few times I shipped products internationally it was a circus. I've done so many things the hard way that I'm starting to feel nervous when things are too easy. I'm sharing the Etsy shipping tips I've learned along the way in the hopes that you avoid a similar fate.
Basic Shipping
Trekking down to the post office was fun for my first few orders – the rush of packaging up an item, the thrill of handing it to the postman and regaling him with stories of my adoring fans. The fantasy soon wore off and I started dreading going to the post office. It doesn't have to be this way. Trust me, once you ship from home you'll never look back.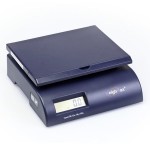 To ship from home, you'll need a few basic supplies. The first is a postal scale to weigh packages. I use a cheapo WeighMax, but just about any scale that measures pounds and ounces will do. A flexible tape measure will help measure packages – the USPS often requires a girth measurement. The scale and tape measure combined with the Postage Price Calculator will help you figure out shipping prices to set on Etsy. Make sure to set up Etsy Shipping Profiles if you sell lots of similar items – they're a real time-saver!
Shipping supplies are another essential – the local office supply store can help with bubble wrap, tape and boxes. The Postal Service will also send Priority Mail packaging free of charge from the USPS Store. Naturally, you won't want to forget my packaging tips when boxing up orders.
Etsy encourages PayPal as a payment option, which makes postage and labeling super easy. When you've received an order, log on to PayPal; on the summary screen, you'll see the order and right next to it is a "Print Shipping Label" option. Step through the process, putting in the weight from your postage scale, purchase and print. Once you get tired of cutting out labels and taping them on packages, get the Avery shipping labels for inkjet (5127) or laser (8127) printers. Just peel, stick and ship!
I know what you're thinking – even with this fancy-pants postage scale and printed shipping labels, I'll still have to drive down to the post office and drop off my abundance of orders. Not true! The Postal Service lets you schedule a pickup to have the mail carrier come to your door and collect your outgoing packages. I'm not kidding! Maybe this is old news to sellers that have been around the block a few times, but it really blew my mind.
Mailing Options
I've worn my heart on my sleeve by mentioning the United States Postal Service (USPS) a few times already. For most of the lightweight items on Etsy, they're hard to beat. Items under 13 ounces can be sent first-class mail, which will generally get your item anywhere in the country in 2-3 days for $3 or less. Items that tip the scale over 13 ounces are usually best served by the Priority Mail flat rate boxes, especially since the boxes themselves are free. Play around with the postage scale and price calculator to be sure.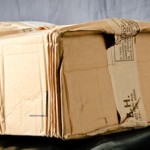 One of my biggest dilemmas was deciding whether to buy insurance for my packages. Initially, I added insurance to all my packages but didn't account for that additional cost in my shipping prices. I changed my strategy after doing some digging and talking to experienced Etsy sellers. Insurance will add a few dollars to your shipment and I've never had a package get lost – knock on wood – so it's hard to justify for most low-cost items. Figure out what value you'd be uncomfortable losing and having to re-make. For me, it's worthwhile when items are over $100, one of a kind, or headed to international destinations.
If you do spring for package insurance, the USPS insurance isn't the only option. You may save a bit of money by buying insurance from a third party like Shipsaver or Shipsurance. Shipsaver will insure international First Class packages to most countries, but check the fine print to make sure yours isn't excluded. Third-party insurers will also insure first-class international shipments – USPS requires Priority Mail to insure international packages.
Delivery confirmation is absolutely required, in my opinion. Delivery confirmation is a cheap addition to domestic packages that will help tremendously if there's ever a dispute by an unscrupulous buyer that you failed to ship an order. Without it, you don't stand a chance with PayPal or with Etsy. Best of all, when shipping through PayPal delivery confirmation is even cheaper than at the Post Office.
Those Other Guys
As much as I love USPS, there are times when the other shipping providers are a better fit. UPS and FedEx differentiate themselves well by providing better tracking, better coverage for loss and damage, and shipping for heavier weight items.
Did I mention that the Postal Service won't ship anything over 75 pounds? They just plain won't do it, even if you wave a fistful of money at them. UPS and FedEx are clearly the better option for anything too heavy – but their rates also start getting competitive with the Postal Service even in the 30-75 pound range.
USPS delivery confirmation isn't anything to write home about in the tracking world. It does its job to determine if the package was delivered, but I've gotten packages delivered to my door before USPS even showed that it shipped. UPS and FedEx are the logistical giants and offer tracking every step of the way, along with tools to re-route your packages mid-shipment.
International Shipping
I've mentioned a few things about international shipping along the way, but it's really an article all on its own. The customs forms alone will make your head spin! Needless to say, you can really lose your shirt shipping internationally if you don't research the costs and price appropriately. I still struggle with international shipping myself, but I'll let you know when I get it down like a science.
« Friday's Fast Five: Shop Name Change Friday's Fast Five: Buyer Communication »