Francis and Brigitte Liem from Studio Limón are a sibling design duo from The Netherlands that have created a trio of adorable characters with unique personalities. The sisters are working on an animated series and also offer cute products and free coloring pages on their website. Journey across the Atlantic to meet Bibi, Torro and Coco – and the wonderful team that brings them to life.
We loved the descriptions of Bibi, Coco and Torro on the website – where did the inspiration for these characters come from?
When we first created our three little friends – Bibi the sheep, Torro the bull and Coco the giraffe – we had no idea what the characters would be like. We knew right away though that Bibi was a happy little toddler who likes to play, sing and dance around. She turned out to be the key figure of the three.
Since bulls are very strong by nature, Torro is as well. We wanted to make him friendly and sweet and the most sensible one. He is Bibi's older friend who takes good care of her.
We thought it would be nice if each of the characters represented a different culture. This idea was the main starting point from which we could give the little friends more personality: Torro has a Latin background and comes from Spain; he's a good flamenco guitar player which makes him a romantic type of guy.
We imagined that Coco was from Africa and had lots of 'soul' in his style. When he makes music he loves to play the bongo to set the rhythm. He is very relaxed and always in for a joke. To give him something extra we thought it would be funny to make him good at something surprising: he's a good gardener and knows everything about exotic flowers.
Bibi represents a down-to-earth western girl. She's curious about the world around her and all the little adventures hidden in it.
The characters grew more specific once we started making up little stories about them. Some activities turned out to be 'typical Torro' or something that Coco might say. I guess their personality has always been there, we just had to discover it!
What item did you first start making? What has been most popular? What direction do you want to go in the future?
Our main focus from the start has always been to create the characters and the world around them. We decided to offer some small products on our site to have a platform on which we could share our little friends with other people. We started with t-shirts and soon added postcards and bookmarks. The postcards turned out the be most popular.
At the moment we are developing an animated series to bring Bibi, Coco & Torro even more to life. We teamed up with a renowned Dutch children's book writer who writes the stories and a musician who specializes in music for children. Our aim is to have the series broadcasted on television. There is still a long way to go, but meanwhile we have had fun building a fan base through Facebook, Etsy and soon on Twitter.
In the future we would love to see Bibi, Coco & Torro on all kinds of products. Meanwhile we keep offering artwork of our little friends in our Etsy shop. We also offer custom-made illustrations for websites, baby announcements, nursery art, etc. We want to expand that service as well.
Tell us about the team behind Studio Limon.
Studio Limón is a Dutch design and illustration studio which consists of Francis and Brigitte Liem. We are the two youngest sisters from a family of three daughters. Francis has four children and I (Brigitte) have one daughter. We both have a studio at home and communicate via email. This works out perfectly for us.
Francis is the organizer of the two; she Twitters, keeps our Facebook page and StudioLimon.com up to date, and writes the newsletters. We receive most of our assignments for custom-made illustrations through her efforts.
I created our Etsy shop and make drawings for new illustrations. Speaking of which, when it comes to making a new illustration we have a good division of labor. We both discuss and agree upon what we want to create. I make a first sketch with pencil on paper, scan the drawing and send it via email to Francis. She uses these sketches as a basis to make the wonderful colored digital images in Illustrator. That's our team: one cannot do without the other!
When we work with others, such as on the development of the animated series, we always try to find the best way to cooperate (in this case for lyrics, music and animation). We love to work with small, dedicated and flexible teams.
What is your favorite character?: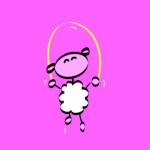 That's a tough question. It's like asking a mother which child she loves most!!
No kidding, we both have a weakness for Bibi because she is just simply adorable. Though I have to admit that I have a crush on Torro too and Coco always makes me smile…
You've been at Studio Limon for 5 years now but just recently opened a shop on Etsy. What prompted you to join Etsy? Have you had much success selling overseas?
I read about Etsy in a magazine last summer. The article was about Dutch sellers on Etsy. To be honest I hadn't heard about it before. When I saw Etsy I was immediately attracted by all the stories about people creating something. People like us!
I thought Etsy could be a fun place for us to sell to people who don't know us or the StudioLimon.com site yet. And look at us now: we are featured on Brittany's Best because you discovered us on Etsy!
Through our website we have mainly sold items in The Netherlands and Spain. I guess word of mouth is still the main source for our sales. Our Etsy shop could help us break into the overseas market. I realize that it takes a lot of attention to keep your Etsy shop going. It is all about being noticed and staying on top of the lists. This means renewing your items regularly and attracting attention to it via other sources, like Facebook and blogs.
Do you sell locally? What has been challenging about selling online?
We have sold at several Crafty Markets both in The Netherlands and Spain. The nice thing about markets is that people can touch and see the products and give you immediate feedback through their reactions. It is very personal.
The difficulty of selling online is attracting the attention of the right audience and presenting your products in the most appealing way. I still have lots to learn, but that's part of the fun!
You have a big fan following on Facebook – what have you done to attract fans on the site?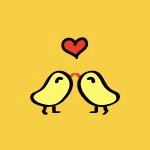 As always it started with our own connections. We regularly put new images with a small message on our Facebook page that are appropriate for that day. For example: when it is very sunny we add something like 'spring is in the air!'.  People respond well to that and with their 'likes' we get the attention of others.
Every once in a while we publish something like a coloring contest. The winner receives some Bibi, Coco & Torro goodies. At this moment we are working on a plan to thank all our fans personally. After all, without our fans there is no fun. We'll keep you posted!
An architect and industrial designer are not the expected duo to start an illustration company – how did it all begin?
It actually began when we were little. During summer holidays, our family went to France every year by car. This is an 1100 km (800 mile) drive. In the back seat of the car we drew funny comics; first Francis drew a picture and then I drew the next one and so on, until we had a long story. The result was (in our eyes at least) very amusing.
Then we grew up and went to university to do serious things. Francis graduated in Industrial Design and I got my degree in Architecture. That's where we both developed our drawing and designing skills. And then we got serious jobs, but…
…in the back of our minds was still the memory of the good old days in the back seat of the car, so we decided to take the plunge and start a creative business together. Now we do what we really love to do: draw and make up funny stories.
We had a wonderful time interviewing Brigitte and learning about Studio Limón. Visit their website for more fun with Bibi, Torro and Coco – including e-cards, animations and the latest news. You can also follow Studio Limón on Facebook and the new Twitter feed that Francis has started.
« Vendor Virgin: Applying for Craft Shows Crafty Foods: Easter Gingerbread House »