Kelly Mendenhall of Three Leaf Floral is an up-and-coming floral designer and mother of two based in Grand Junction, CO. After working with brides and mother-in-laws for years, she's developed a keen insight into the wedding world. Kelly took some time out of her pollen-coated world to share tips for working with modern brides.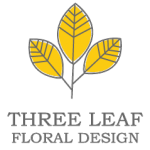 I'm thrilled to share my insights into the growing bridal market! More and more brides this season are searching for homespun artisans for everything from jewelry to linens. It's a great time to be making custom creations. These are my top three tips I stick to when working with today's brides.
2013 brides are visual!
I'm by far the worst photographer. If there's a Kodak moment, I'm sure to botch it. I can make a stunning bouquet, but when I take a picture it looks horrible. I had to find someone who could photograph my work and bring it to life on a computer screen. Partnerships with local photographers have really paid off. It feels great to support other local artists and plug their craft too. I've been blessed to work with some amazing photographers – just check out the difference!
Good presentation is key to selling your work over the internet. A recent survey by TheKnot and WeddingChannel showed that 93 percent of brides use the internet for wedding planning; 63 percent of brides research vendors online. A strong and beautiful presence online will put you one step ahead of the competition.
Do what you love and do best, as best you can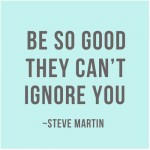 I love this quote from Steve Martin. If you create things with passion, the brides who appreciate your style will find you. In the end, everyone wins. If you target your work toward a certain clientele who don't jive with who you are, you'll inevitably run into conflicts. Kick butt in your craft, and people will notice and love it!
Never stop researching trends and learning new tricks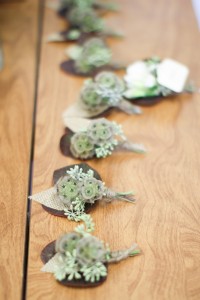 In this digital age, brides have access to the latest trends and ideas at their fingertips. They'll be scouting Etsy and Pinterest while they wait in the dentist's office and even while at work. This 24-hour access to your creations is excellent for your business, but requires that you keep up with the trends. Find a bridal publication or blog that mirrors your style and have fun "researching" what make these ladies tick. My latest musings have been Style Me Pretty, SF Girl By Bay, and Botanical Brouhaha. Keeping fresh ideas, techniques and products in your toolbox not only help keep you sharp, but keep you in the bridal style loop. Brides want to stay fashion forward and tend to quickly pass over work that was "last year".
I hope I've inspired you to have a great 2013 wedding season!