I came across Grumpy Kitty Creations a while ago and was delighted to discover that the shop is right here in my hometown! I spoke with Beth from Grumpy Kitty about her adorable soaps, selling locally and getting started on Etsy as part of our Shop Local week.
How did you get started making soap? Are you a full-time Grumpy Kitty?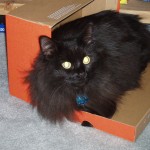 I started making soap this past summer as a way to utilize the large quantities of mint taking over my backyard. It started with a trip to Hobby Lobby and a lot of internet searching, but I feel like I've evolved quite a bit in the past 8 to 9 months. I work part time as a middle school librarian and am also in school trying to finish up the requirements for my teaching license. This was a handy hobby to start during the summer when I had some downtime from work and school. I also spend way too much time with my cat; she has such a personality, and I just got inspired to name my shop after her. She loves me, but is a bit grouchy toward just about everyone else she meets!
How are the soaps made?
I use the melt and pour method of soapmaking. Cold process really interests me, but I'm not patient enough for it, and I feel like it's easier for me to get more creative and crazy with things by using melt and pour. I use a lot of molds, purchased from random websites, craft stores, and baking suppliers. I love silicone molds the best, especially a basic silicone cupcake tray. My first molds were actually recycled fruit cups from my own kitchen. I've had my husband create a few things for me, including a mold for watermelon slices that he made from scraps of plastic tubing. Before I purchased an actual loaf soap mold, I used a Velveeta cardboard container lined with plastic wrap.
What oils, scents and materials do you use for the soaps?
I purchase most of my materials from an online soap supplier, and since I do the melt and pour method, I purchase large "loaves" of the soap base. Then I get to chop it down, add all the fun colors and scents, and turn it into my own work of art. I use both fragrance oils and essential oils, and have also used basic things from my house and garden, such as mint, vanilla extract, and ground oats. I rarely add any oils to my soap, since the loaves I buy already have that built-in. Sometimes I'll add some sweet almond oil just to give it a little more softness, but my supplier always has wonderfully moisturizing bases for me to begin with.
I have very sensitive skin and am always careful about using things that can cause reactions. Glitter is one thing I'm extra careful with – I love the look of it, and I get a lot of people requesting super sparkly, fun soaps, but I use a nontoxic, skin safe cosmetic-grade glitter – not just any crafting glitter.
The hot apple pie soap is really striking – how do you achieve such separation of the layers and clarity without bubbles?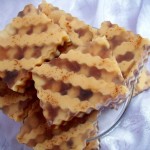 Soaps like the apple pie require time and patience – but I really enjoy things like those the most, because I can play with different ideas and create something original. My favorite tool is actually rubbing alcohol – it is amazing for ridding the soap of bubbles and helping layers adhere. The alcohol is just part of my refining process, I don't add any to the actual soap. It isn't even a necessity, it just helps things look more clean/finished.
You have some unique soap creations – I got a kick out of the brain soap and teeth soap. Where did those come from?
The idea for my teeth soap started thanks to a friend in dental school – she requested some, so I managed to find a mold online, and they took off like I couldn't believe! Since the teeth did so well, I wanted to try out the brains – no takers so far, but I haven't had them up for sale very long yet. I've had requests for various body parts that might pose a challenge as far as molds go, but people seem to really like the weird stuff!
Various body parts? Now I'm intrigued.
I have an aunt who is a nurse, and after the teeth and brain soaps debuted on Facebook, she requested a "platter of assorted body parts." Her idea was to put them in their offices at work and pass them out to doctors for fun. So far I haven't had much luck in finding other molds for body parts, but I'm going to be brainstorming and hope that I can come up with some ideas for possibly making my own molds.
Have you sold the soaps locally? How does it compare to selling on the internet?
The internet is great and allows me to show my creations off to such a wide audience, but it's harder to make a close connection with people and really get to talk with them. I did two craft shows in Loveland this fall, both of which were great learning experiences. I'd love to do more next fall, because I really enjoy the one-on-one interaction with customers. I did one craft show at a church as a charity fundraiser and one at a local school as a fundraiser for the building. I was able to make back my booth fees on both of them, and enough of an additional profit to make it worthwhile. Even though I didn't get rich, it was a good experience. I made a few customer contacts who have since made additional purchases, and I even had a lady from a club pre-order 15 miniature holiday soaps for favors at their Christmas meeting.
I haven't done any other local advertising, other than the occasional business card on a bulletin board. So far word of mouth has been good for me locally, and working in a school I've had good exposure to a lot of fellow employees who've made purchases. I set up a display in our teacher's lounge before Christmas and had a really positive response.
The craft fair experience sounds like a blast. Any suggestions for craft fair virgins?
One thing I would suggest to new craft fair vendors is to arrange a table display at home first – I shared my booth with a jewelry making friend of mine, and neither of us thought we had enough items to fill a table. How wrong we were! We started setting up and had a minor emergency when we could hardly fit half of our merchandise on the table, but luckily we found another vendor with an extra table that they allowed us to put up last minute. But next time I'll defintely lay things out at home before the day of the show.
Do you have any tips for beginners getting started on Etsy? What has your road been like from first listing to today?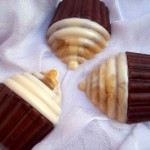 Use the Etsy forums/blogs and other helpful tools – just explore the site as much as possible! There are some very helpful people, and any problems I've encountered I've managed to find answers to in the forums. Also, photos are important, so put some extra time and effort into them. I also add a sample to every shipment, which just adds a happy surprise to for my customers and gives me a way to thank them. Also,try not to get discouraged if you aren't making sales right away. It took me awhile before I got anything sold, but slowly things progressed as I added more variety and started shopping in other artists' Etsy shops, too.