Last week's article on giveaways struck a chord by pointing out that nearly all giveaways hosted on Facebook are violating the Facebook Promotions Guidelines. The more depressing news is that even those giveaways run outside of Facebook are probably illegal.
Legal definitions
Why is it so hard to give products away without breaking laws? Unfortunately, it's a case of bad apples. Lots of people were swindled by hucksters over the years with the promise of free products, so legislation started creeping in to protect consumers. Legally, a giveaway falls into one of three categories – a contest, a sweepstakes or a lottery.
A sweepstakes is the most straight-forward – and what most promoters intend to host with a giveaway. Sweepstakes are promotions that are free to enter, in which a prize is awarded based entirely on chance. The key phrases are free to enter and chance.
Contests are also free to enter, but a prize is awarded based on skill rather than chance. This is an important distinction. The removal of chance from the prize selection means that participants have some chance of affecting the outcome of the promotion. Coming up with the best photo caption or drawing the best art is an example of a true contest.
Lotteries are similar to sweepstakes in that the winner is chosen entirely by chance. Unlike contests and sweepstakes, lotteries are not free to enter. State lotteries in the U.S. are a prime example – pay a dollar, get a ticket. The dollar is called the consideration, in legal terms.
The tricky part for giveaways is that consideration doesn't have to be money – it can be anything that takes considerable time and effort. In many states, requiring participants to visit a store or test drive a car will constitute consideration. Requiring participants to be online and incur internet access costs can also be consideration. Starting to see those Etsy giveaways in a new light?
The plot thickens
Laws governing giveaways are as vast as they are strict. Lotteries are prohibited in the Unites States, with the exception of state-run lotteries. Both contests and sweepstakes must meet a strict list of disclosure criteria to be considered legal. The rules, terms and conditions must be disclosed – but also less obvious things like the method of determining a tie-break, shipping and handling fees, deadlines for entry and other mundane promotional details.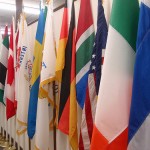 The laws vary considerably by state. Giveaways in Rhode Island with a prize value of over $500 must file a statement with the Secretary of State. New York requires that prizes valued over $5,000 must be secured by a bond. Tennessee residents cannot enter a sweepstakes run by a manufacturer of wine or liquor. Sweepstakes in Maine are illegal for minors, due to laws against predatory advertising to children.
If the giveaway allows international participants, things get really crazy. Giveaway laws abroad are often contradictory to laws in the United States. Sweepstakes as defined above are illegal in Canada, since giving away prizes without a skill requirement is considered a lottery. Delivering a prize internationally can get you in trouble in countries with restrictions on U.S. exports.
Void where prohibited
Now you start to see where those many pages of sweepstakes legalese come in when a big company runs a giveaway. Terms like "Void where prohibited", "Must be 18 to enter" and "No purchase necessary" start cropping up. Even Publisher's Clearing House, that most famous of giveaways that you might assume could navigate the legal landscape, has settled expensive lawsuits with over half the states in the U.S. for promotional violations.
If all this has your head spinning, I don't blame you. Etsy and handmade giveaways are nearly always in violation of a handful of laws. Giveaways which require purchase from the seller's Etsy store are definitely illegal, since they're considered lotteries. The Etsy Stalker giveaway for my napkin rings required participants to go to my Etsy store and pick out their favorite item – is that enough effort to be consideration?
It's all a bit scary. Etsy themselves posted about the difficulties of sweepstakes law back in 2008 when they ran the Etsy Survey Sweepstakes. Should it stop you from participating in a giveaway, or running one yourself? Probably not. I doubt there's anyone out there firing off lawsuits to tiny, handmade Etsy shops. A little legal knowledge never hurt, though – I hope that it at least keeps you away from the blatant lotteries and questionable promotions.